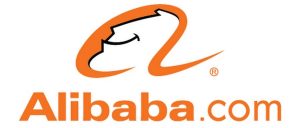 Customer experience is a combination of things – people, policies, processes and practices – that all work together to send the message to customers that a company cares.  When they are all in harmony, the customer feels valued to even the largest of companies.
Most companies, when trying to deliver outstanding customer experiences, fall into the trap of focusing on one or two of these elements, and sort of ignoring the others.  The giant Alibaba – sort of a commercial version of Amazon.com – is a classic example.  In my recent blog post, I used them as an example of why chatbots are a questionable customer service tool.  The story, unfortunately, has gotten worse, culminating in an experience that shines a light on how quickly a poor customer  service infrastructure can alienate a customer.
When Customer Experience Goes From Bad To Worse…
In a nutshell, I've been trying to purchase something from a vendor through the Alibaba portal.  The vendor and I tried five times to make the transaction work.  After each failure, we would reach out to Alibaba, navigate around their chatbot Anna, and speak to someone.  Each time we were told what the problem was us, and that we needed to do something different.  No two answers were the same.  You can imagine the frustration.
In my most recent discussion, I chatted with a very sweet, polite and apologetic individual, who told me that the transaction was being blocked for "security reasons."  When I asked what that meant, she was exceedingly evasive, but promised that she would escalate the issue, and I would be contacted by a superior in a few hours.
I did indeed get a response in a few hours, but it was from the same agent – not a superior.  The long, poorly written email explained nothing, citing 'security reason', and the 'payment environment' (which is Alibaba's portal).  She then provides an alternative solution that is exactly what we had been trying to do.  Basically, it sucks to be me, and they don't really want to deal with it.  The text of the recent interaction is below.
…Companies Need Service Recovery Mechanisms In Place
The more a company tries to automate and distance themselves from customers, the more important it is that they have a robust process for  resolving customer service failures.  When that's in place, the science tells us that it can actually lead to "Wow" experiences.  Alibaba, sadly, isn't there yet, and it's a case study for anyone trying to improve their customer experience
Copy of Correspondence from Alibaba.com
Thank you for contacting Alibaba.com.
After our related team deeper checking, your order  credit card grey payment button is because of security reason.
After our higher team deeper checking, your order  has been declined for security reason. The security checking is normally checking according to data to ensure the security of the payment environment. If the payment environment is safety, the payment will go through.
The security checking is the essential processing before each payment. Without security checking, we can't ensure your payment safety. If there is a dispute or any other situation that infringe your rights as a buyer, we can't ensure you payment will be back to you. For the safety of your payment, we kindly suggest try another card or other payment methods. Or you can contact the supplier to help modify the order from exporting without Alibaba.com Trade Assurance custom clearance service into exporting via Alibaba.com Trade Assurance custom clearance service to help get the T/T payment method.
But don't worry. It doesn't mean your card can't be used for future orders.
Sincerely sorry for the inconvenience this caused and thanks for your understanding.