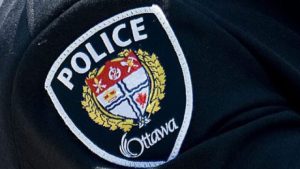 When we think of customer service examples, our thoughts instinctively turn toward retail, hospitality, contact centres, etc.   The reality, of course, is that the skills apply to every occupation.
I  saw a wonderful demonstration just yesterday – in a police station of all places.
I was sitting in the waiting room of the busy Kanata police station.  Dutifully, I took a number and found a seat close to the bank of wickets staffed by officers dealing with a wide variety of issues.  Most were people doing background checks, finding out how to fight tickets and that sort of thing.  I was number 37 – with a dozen people in front of me, so I had some time to sit and observe.
One interaction caught my attention.  It was a young woman who was looking for some information on having a background check done for her new employer.  Although I couldn't hear what she was saying, I could hear the officer's responses.  After just one minute, I actually caught myself saying "wow."  He didn't say anything earth-shattering or profound, but the way he spoke to the woman – his choice of words – demonstrated tremendous interpersonal skill.  Paraphrasing, the parts I could hear went something like this:
Great Customer Service Example By The Ottawa Police
Woman:  I was wondering if you could help me with….
Officer:  "Absolutely!  Do you by any chance have (some kind of paperwork) with you."
Woman:  "I do." (handing it to him)
Officer: "Excellent!"
Woman:  "Can you tell me how long this will to be completed?"
Officer:  "Of course!  Do you have two pieces of ID with you?"
Woman:  "Would a driver's licence and passport do?"
Officer:  "Perfect!  It looks like you've got everything we need, so it should only be (a few days)
Woman:  "Could I get a receipt or something so I can show them I've started the process?"
Officer:  "Absolutely – let me get that for you right now."
Now, on the surface, this might now sound like a particularly remarkable conversation.  But when you examine it, you see a classic example the language skills that are required to deliver outstanding customer service.  He validated everything she said with words like 'excellent,' and 'perfect.'  He replaced a bland "yes" with words like "of course," and "absolutely."  His tone sent the message that she was the most important person he'd met all day. (Which he repeated with the next person he met).
The late Dr. George Thompson, who founded the concept of "Verbal Judo" to help police learn how to de-escalate situations without using force would have been proud.
————
Shaun Belding is CEO of The Belding Group of Companies, an international customer service training and consulting company