How to Lead A Work-From-Home Team
A training program for managers with work-from-home and remote teams
An Essential Leadership Workshop For:
Senior leaders and managers
Regional, district managers
Department managers
Supervisors
Team leaders
If your employees are working from home, you know how challenging it can be to maintain an engaged, motivated workforce. It's harder to create interpersonal connections. Each employee now has a unique work environment and unique challenges of their own. A lot of traditional leadership principles just don't apply any more.
How to Lead a Work-From-Home Team gives leaders the tools to pull together a geographically fractured workplace. Leaders learn the skills and best practices to engage and motivate teams, significantly boost productivity and inspire loyalty. It shows them how to break through the emotional exhaustion of employees who are coping with ongoing changes at work and at home. They learn how to create adaptive resilience.  The format is live, remote (and very interactive).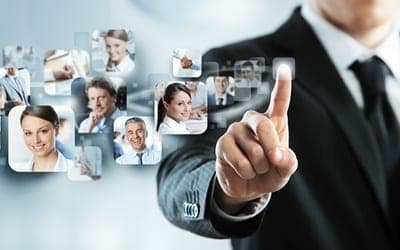 3, two-hour live, virtual training workshops over 3 weeks
Highly interactive format
Up to 20 participants per class
Weekly follow-up reinforcement for 8 weeks
One-on-one, on-demand support for one month
Final course skills retention assessment
Certificate from The Belding Group
Techniques nurturing team cohesiveness in a work-from-home structure
How to maintain high levels of productivity with all employees
How to assess and improve individual employee engagement
Techniques for stimulating resilience and innovation with remote employees
Contact Belding Training to Learn More
Resilience Training for Leaders is run only by Belding's most senior consultant/trainers, and is customized to your organization. To learn more, please contact us at inquiry@beldingtraining.com or 1-613-836-3559