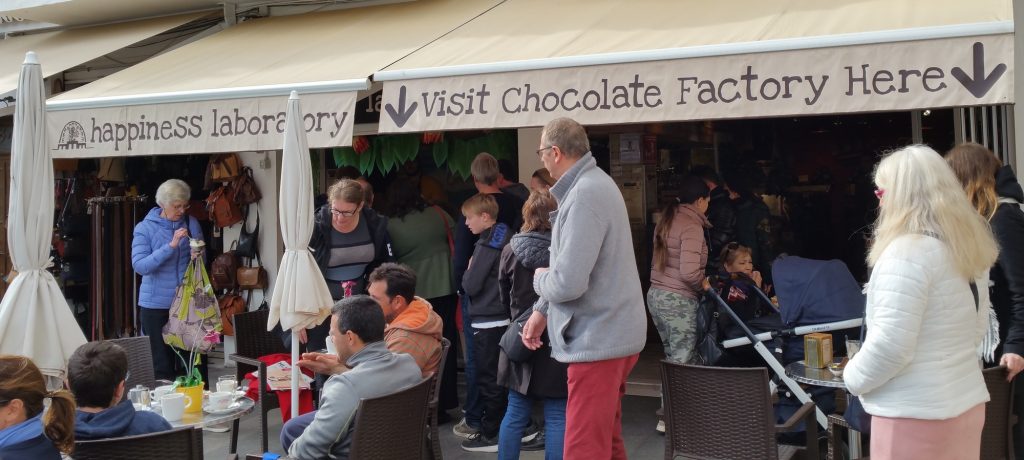 This is the third installment of a month-long customer journey, where I will be reviewing the myriad of interactions that contribute to a customer's overall experience. You can see the previous posts here: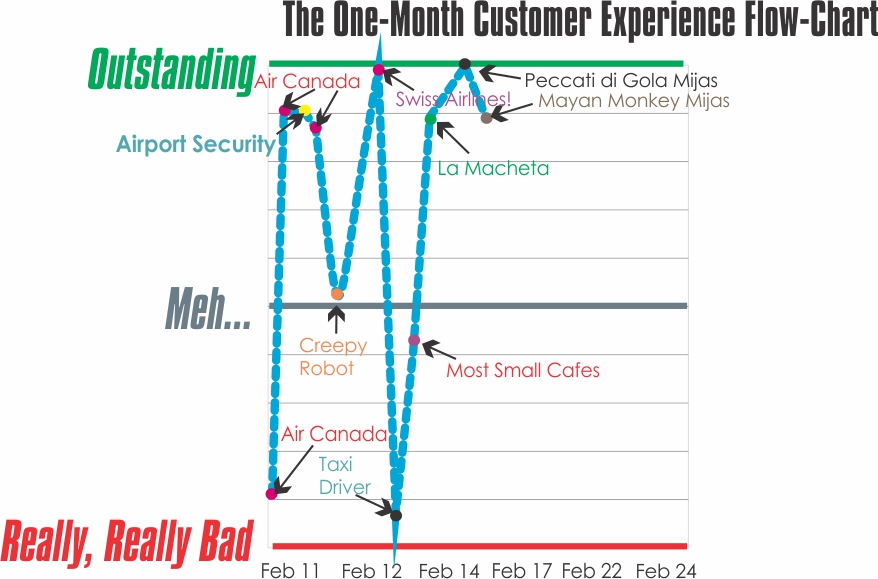 "Seasonal Service Disorder"
There is an interesting phenomenon in tourism customer service that I refer to it as Seasonal Service Disorder. As seasons change from high to low, so do the levels of customer service. We've all seen it. When it's crazy busy, everyone's hopping. Energy levels are high. Smiles are wide. But when it gets quiet, the energy level virtually disappears – along with smiles and attentiveness.

It's not unique to the tourism industry, of course, but because tourism is typically such a highly seasonal business, Seasonal Service Disorder is serious issue.
Seasonal Service Disorder in Costa del Sol
It's the off-season here in Costa del Sol, and we are seeing this phenomenon first-hand. Over the last few days, we've visited a lot of this region that relies so heavily on tourism – from Fuengirola to Malaga and all of the small communities in between. It will only be a couple of weeks now before this iconic coastline is slowly begins its transformation into an exciting and bustling hub, but right at the moment it's a bit… well… uninspired.
The employees in most of the restaurants, retailers and other businesses have been generally efficient. Most have been civil, some have been warm, but very few have been genuinely "friendly" by any definition that I would choose – even taking into consideration the cultural differences between Europe and North America. Even though I recognize it as Seasonal Service Disorder, it's still a bit disappointing.
The Impact of Customer Experience on Business Success
Having said all that, the last few days has served as a great lesson in the the tremendous impact that outstanding customer service has on customer loyalty and business success. You see, not all of the businesses we encountered were disappointing. A few stood out in a very big way.
The first was La Macheta – a small restaurant in Los Boliches. The server appeared to be genuinely happy to see us, and helped us picked the perfect Valentines Day meal.

The second was another restaurant – Peccati di Gola in the village of Mijas. The server, Jamie was a brilliant, shining light of customer service in every way. When I open my restaurant, I want Jamie in it.

The third was a unique and fascinating chocolate manufacturer and retailer – Mayan Monkey Mijas. This company has managed to create a brilliant level of customer experience consistency. Every aspect of customer experience – processes, policies, practices and people – are tightly focused, and the result is fantastic. .
The Payoff From Outstanding Customer Experience is Obvious
After our experience at each of these, I found myself saying, "We definitely have to come back here." I was compelled to tell friends about these people and places. And that is what outstanding customer experience does for a company.

If you ever find someone questioning the value of improving customer experience. If you encounter someone who doubts the payoff of customer service training, or auditing processes and policies to ensure they are customer-focused – ask them these questions: Have you ever gone back to a business because of a great experience? Have you have ever told a friend, or blogged, or tweeted or posted about an outstanding experience?
Stay tuned for the next post to find out what a car rental company can learn from flamenco dancers…