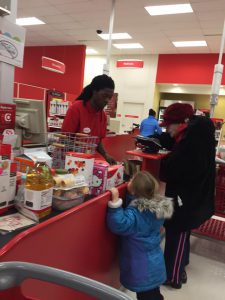 If anyone ever asks you what the payoff of customer service is, just have them read about Target employee Ishmael Gilbert.  The 20-year-old man was in the news last January for an amazing display of what it means to care about a customer.
He was back in the news recently when a manager of a medical care center observed yet another outstanding example of customer service from the young man.  She offered him an interview for a job, which he got, along with tuition to become a registered nurse.  It's a fabulous illustration of the power of outstanding service.  When you make the effort to be great, people notice and good things happen. It's win-win-win.
His Good Fortune Wasn't An Accident
When asked about his good fortune, his modest response was "When blessings come my way, I say sometimes it's not always good to ask why. Sometimes, just take them as they come."  That, as well, speaks volumes about his character.  It also speaks to the attitude that personifies awesome customer service providers.