I actually laughed out  loud when I read this example of WOW customer service.   This is a winner from an Amazon.com customer service agent who goes by the name Thor.  Talk about someone who knows how to engage a customer! The rep recognized right away that this was a customer who might have a sense of humour, then leveraged it to an outstanding outcome.  This is what customer service is all about – connecting with each customer as an individual, having compassion and building a relationship.
Sure, any rep could have responded to the inquiry and satisfied a customer with a one-day delivery freebie.  But Thor took the opportunity to turn it into a memorable experience.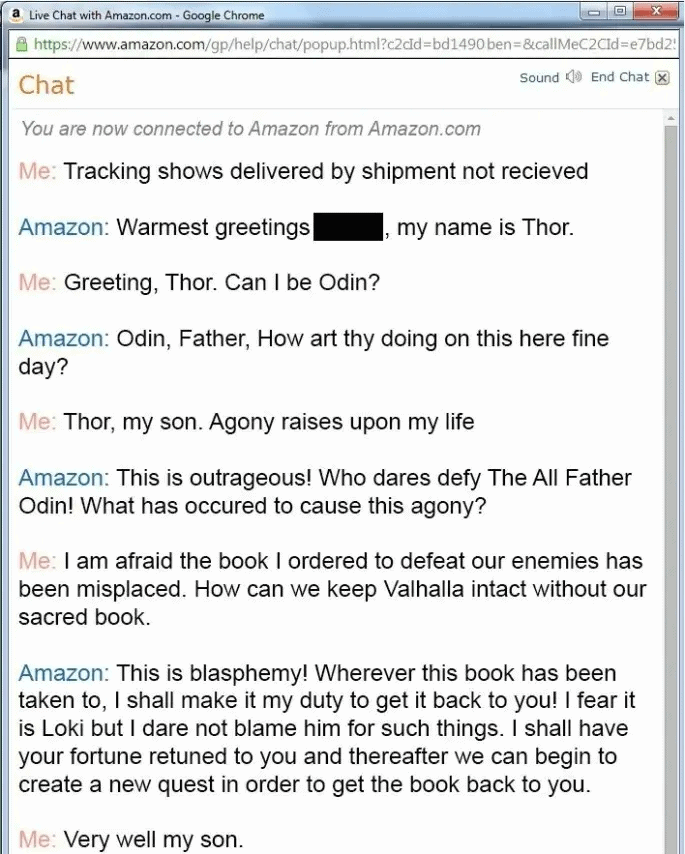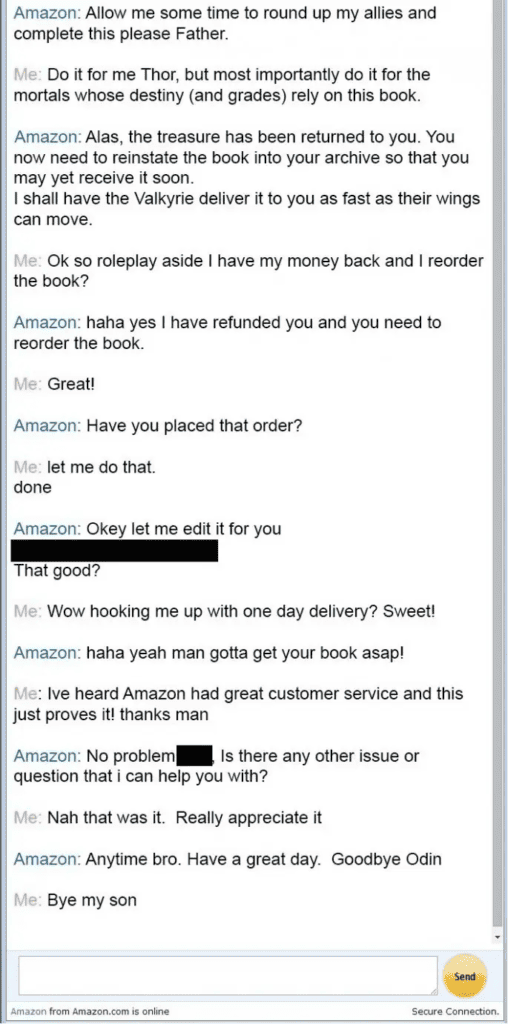 This one's going in the books for one of the best examples of customer experiences in Live Chat!