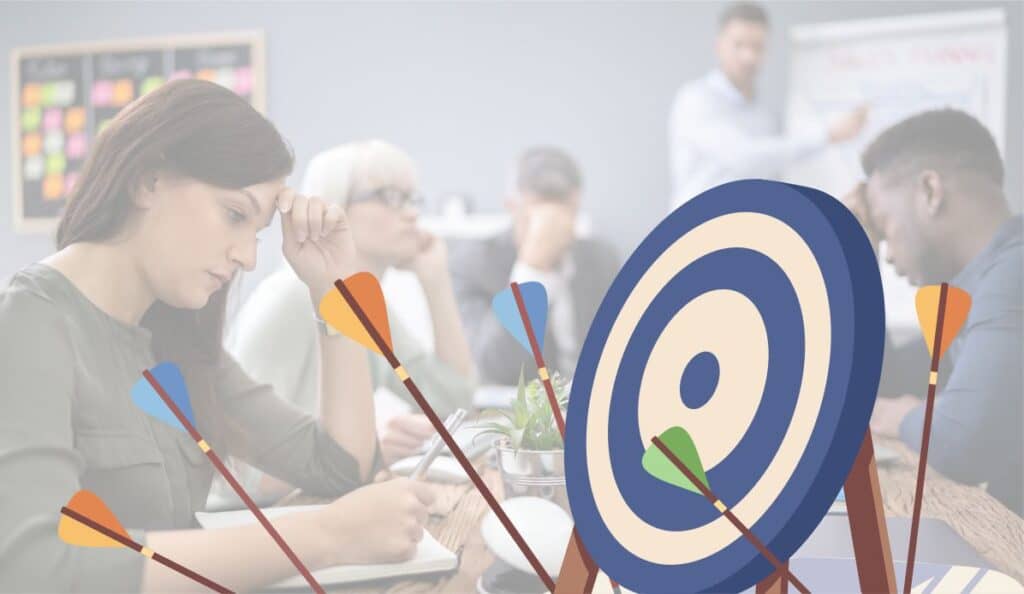 Customer Service Training Mistake #2:
Fail to Establish Customer Service Standards
Inconsistencies in customer service are a serious concern
The most common concern companies have about their customer service is inconsistency.  Inconsistent individual performance and inconsistent company-wide performance.  It is a legitimate concern. Inconsistencies in customer service are what keeps a company from moving from good to great.
Almost always, the root cause of inconsistent customer service lies in the absence of strategically designed and well articulated customer service standards. It's the rule of the sharpshooter – you can't hit what you don't aim for.  And most employees don't even have a target – a clear set of customer service expectations – to guide them.
Customer service standards are the first step to consistency
Not only are standards an essential guideline for employees, but they are critical to have before embarking on any employee development. How else would you know what the content of your customer service training should be? How else can you have consistent coaching? How else do you know how to evaluate people's performance?
I can attest first-hand how much of a difference customer service standards make. When we started helping companies establish their standards prior to designing and delivering their training programs we saw the impact immediately. Not only does it sharpen the focus of the training content, but it also gives managers and coaches clearer and more meaningful performance targets.