Some People Should be Kept Very Far From Customers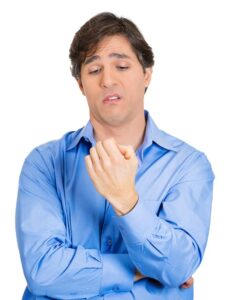 There are some people who should be kept very far from customers.  We've all met them. 
Customer service isn't a department or a job, it's an attitude. It requires the willingness and the courage to put the needs of others first.  People who are self-absorbed, narcissistic and either oblivious or uncaring about the people around them don't last very long in a customer service environment.  (They don't succeed in very many environments, in fact – but that's a discussion for a different time).
Check Out Twitter
If you want to get an idea of the type of people who should never have been hired for a customer service job, just check out Twitter. Here are a few recent tweets from people who are really in the wrong occupation:
"I hate Customers, and I hate giving Customer service
"Arguing with an idiot is one of the most frustrating things ever. -Like our customers"
"Iwanna f***ing roundhouse kick everyone of these customers in the f***g head. Especially the old ass one"
"I Need To Think Of Some Good Lies To Tell My Customers Over The Phone"
"I can't figure out who I hate dealing with more, customers or vendors"
"I hope my customers know how little I care…"
"I'd rather be at the beach right now 🙂 ! I hate customers lol #workingsucks"
"I really hate customers at work. Like why must you try and ruin my day!!!"
"Working in customer service has made me realize something about myself… I HATE "CUSTOMERS!!!
This begs three questions:

Why do people who hate customers go into customer service jobs?
Why do they stay there?
Who is hiring these people for customer service jobs?