Outstanding Workplaces: Course 1
Resilience Training for the Workplace
In-person, or live-virtual workshop that introduces the skillsets and mindsets to cope with change, adversity and stress in the workplace.
Two 2-hour modules (4 hours in total)
Highly interactive
4-week reinforcement
One 4-hour workshop (half-day)
Highly interactive
4-week reinforcement
Change is a part of life. But when sudden, unexpected adversity hits, the stress can be overwhelming. Emotions of fear, uncertainty, anger and self-doubt can have devastating effects on individual wellness and work performance.
This course leverages a wide body of research to introduce highly effective strategies that will help your employees adapt to change and stressors. They will learn how to reframe situations in ways that create positive motivations and outcomes.
What adaptive resilience is and why it's important
Why improved resilience is important personally and professionally
How to identify the hidden negative impacts of stress
Strategies for dealing with anxiety, burn out and emotional exhaustion
Self-assessment – recognizing the signs of emotional exhaustion
8 practices that reduce negative triggers
How to reframe situations to reduce stress
A look at doomsday thinking and the Chicken Little effect

How to change move from problems to solutions.

How to develop a 'plan b' mindset
How to create idea exit strategies
Short-term fixes and long-term goals
6 actions that transform procrastination into action
Why we procrastinate, and mindset-shifting
Making action meaningful
The Mayo Clinic defines resilience as the "ability to adapt well and recover quickly after stress, adversity, trauma or tragedy." A resilient workplace is one in which, under those conditions, all individuals feel safe, and respond collaboratively, positively and productively.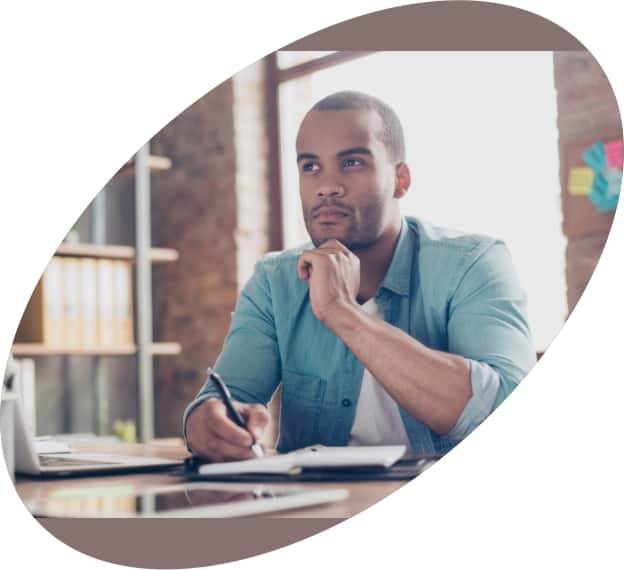 Greater self-confidence
Greater ability to deal with stress and change
Faster adoption of new processes and job requirements
More positive customer service and internal customer interactions
Improved employee engagement and satisfaction
Looking for Customized Training?
This course will be customized to your specific organizations, including examples, case studies and relevant skills.
If you would like to blend content from another of our courses, or add content to address specific needs, we can do that too.